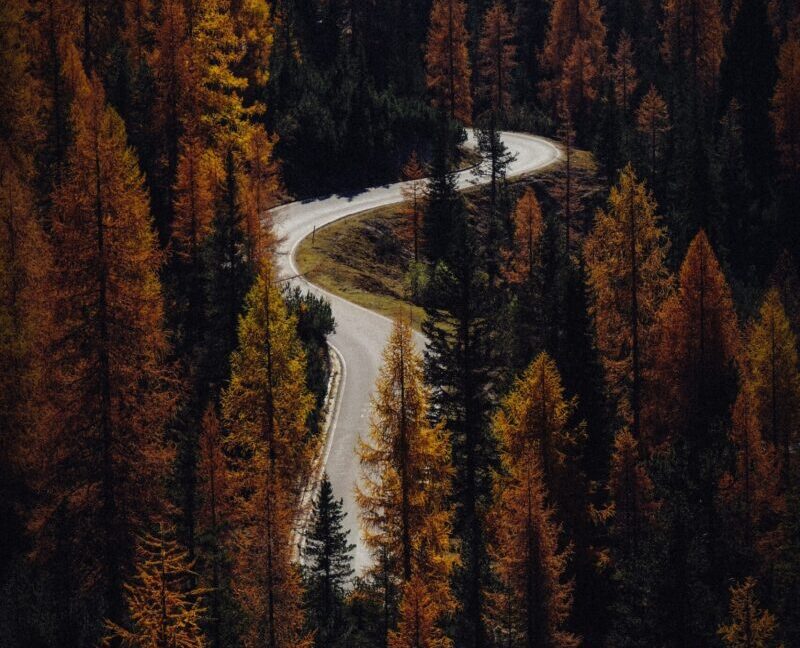 Rad Road Trip Upgrades
– Susan
Fall road trips in Southwestern Ontario are out of this world beautiful, the changing leaves, the crisp smell of pumpkin spice in the air, sun on your face and flannel on your back – chefs kiss. With Thanksgiving fast approaching chances are you'll be making a trek to gather with friends and family – or – maybe you'll be getting the hell out of dodge and driving yourself into the forest to do some tree-watching.
Road trips always make me nostalgic for my university days. Back in my day, the road trip prep was real. The day or two before was spent printing out about 55 pages of MapQuest directions. It was mandatory to run out of ink halfway through, leaving you with faint ghost directions for the second half of your trip. We had to download road trip jams from Napster or Limewire, which could take anywhere from a few minutes to a few days, then curate those songs down to one epic playlist you could burn onto a CD. Not to mention packing clothes, snacks and boozy drinks! The struggle of driving to a new destination while keeping all the printed directions in order and flipping through CD binders is thankfully a thing of the past.
Today it's easy to upgrade your daunting drive into an epic road trip! Check off some of these road trip upgrades to make the drive the best part of your trip.
Caffeinated Beverages
In my humble opinion, caffeinated beverages should be at the top of the list. I mean, you need to be awake to drive right? Nothing marks the start of a journey like a stop at your favourite cafe to grab coffees for the road.
Sip on a hot coffee in the morning and toss some nitro cold brews in your cooler for a refreshing wake-me up on the road.
Bonus tip: grab an extra bag of coffee as a gift for the host, coffee is the new wine for host gifts. You heard it here first!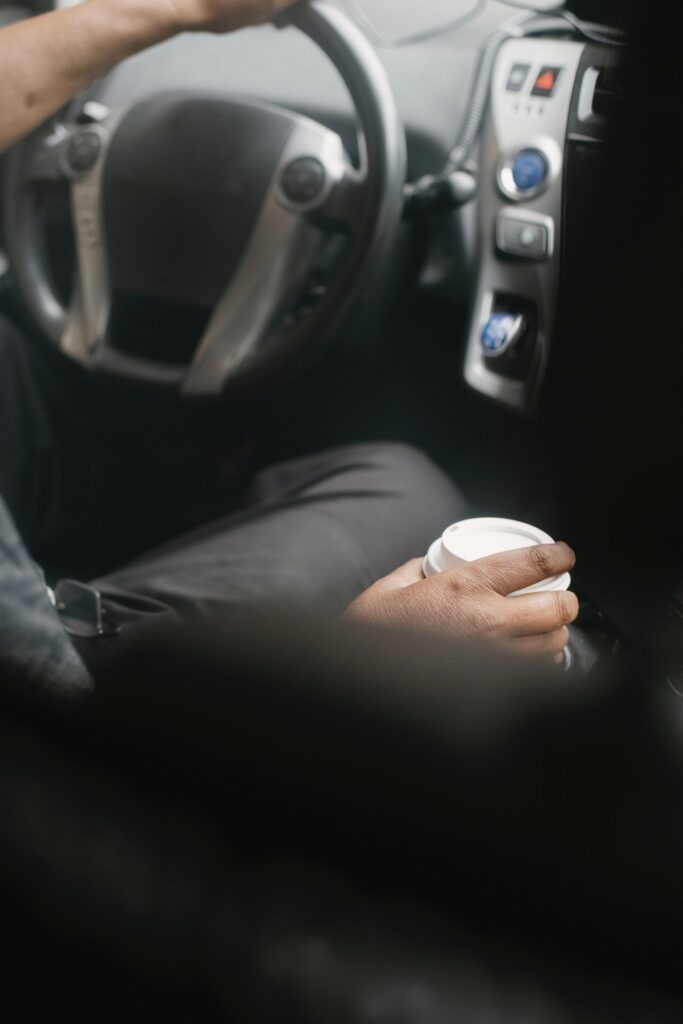 Navigation
Old habits die hard. I still like to Google my route options the day before to get an idea of what I'm getting myself into – but also to see if there are any cool attractions, sites, or food stops along the way. During a road trip in California, we did a detour to check out Death Valley and a Top Gun pilot did a low fly-by feet above our car which became one of the most memorable moments of the trip. Always give yourself time to take a detour even if just to break up the drive. You'll never get an accurate picture of the towns and cities you're driving through from the highway.

Make sure you grab your phone or GPS and all of the necessary chargers and cords to keep things running smoothly. It's always smart to take screenshots of your route if you're headed to the backcountry and there is a chance of losing reception.
Sunglasses
No explanation needed here. You need to look cool in your Sunny G's while cruising. Plus, there might not be anything worse than driving into the sun for hours with no sunglasses.

Playlists on playlists on playlists!
Music sets the mood and it's a buzzkill to constantly skip through radio stations. Take the time to download your favourite Spotify or google music lists. Music is personal, but you'll likely want some moody tunes as the backdrop to your deep driving thoughts and a mix of some classic favourites that you can sing out at the top of your lungs. Your car is your stage!
Podcasts and Audiobooks
Along with your music, I'd recommend downloading some podcasts or audiobooks. Maybe listen to every episode of the Drinks With podcast, the hosts are amazing ;)! It really helps the time fly. Bonus: it will make you seem smarter around all your friends and family… or it might make you sound like a bit of a psycho if you're on a true crime kick, a smarter, more interesting psycho!

Snack-attack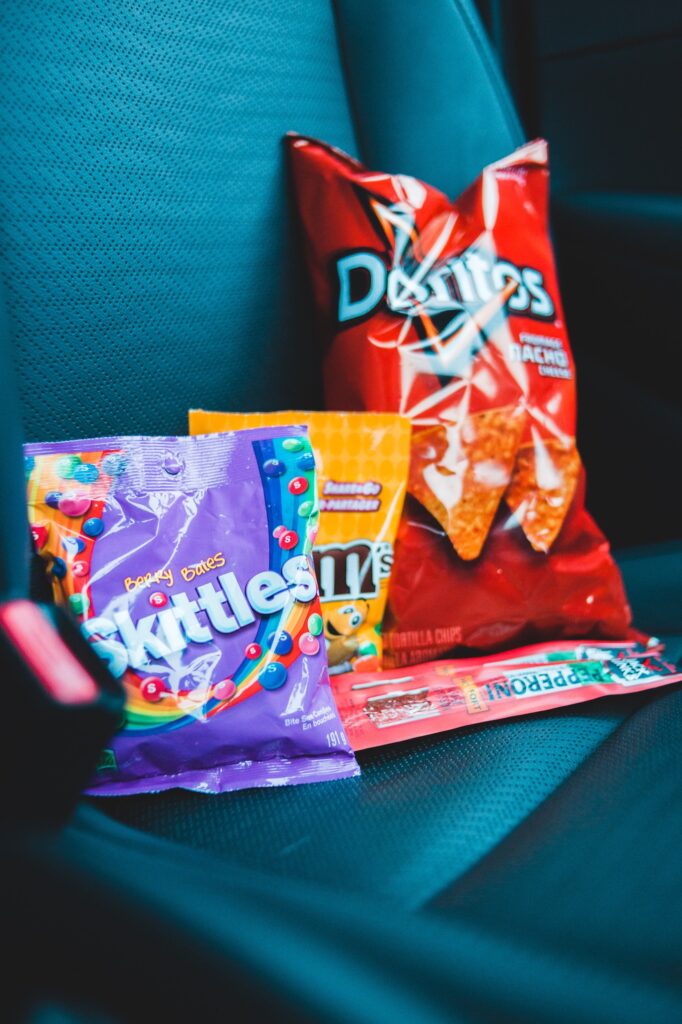 There are two types of people: those that pack a cooler of healthy snacks for the road and those that get all their favourite snacky snacks to keep the sugar-rollercoaster going. The best is when those two people go on a road trip together, you'll have your choice of carrots or cookies, it's all about balance. However – it's non-negotiable to stop for butter tarts and/or poutine for any road trip over 5 hours.
Games and Toys
If you're travelling with littles, try to keep your sanity by bribing them with various games or toys. Grab a few new toys, books and activity books specifically for the road trip. At each stop you can give them a new toy to enjoy for the next stretch.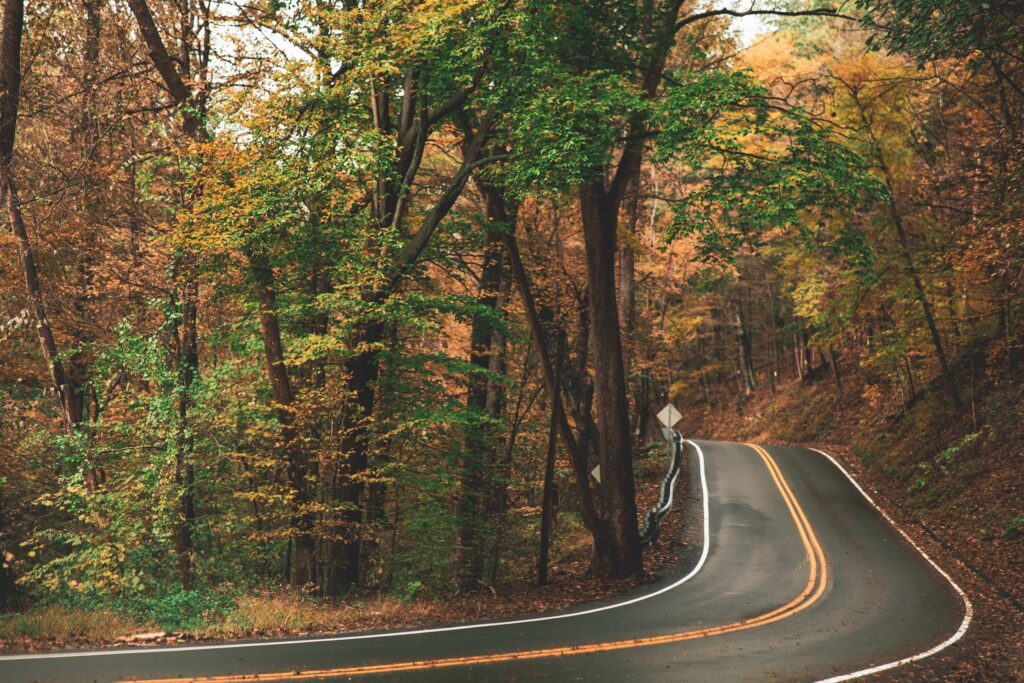 There is nothing better than hitting the open road with a playlist that slaps and some caffeinated beverages to fuel your adventure. Save travels over the Thanksgiving weekend! We look forward to coming along with you in your cup.