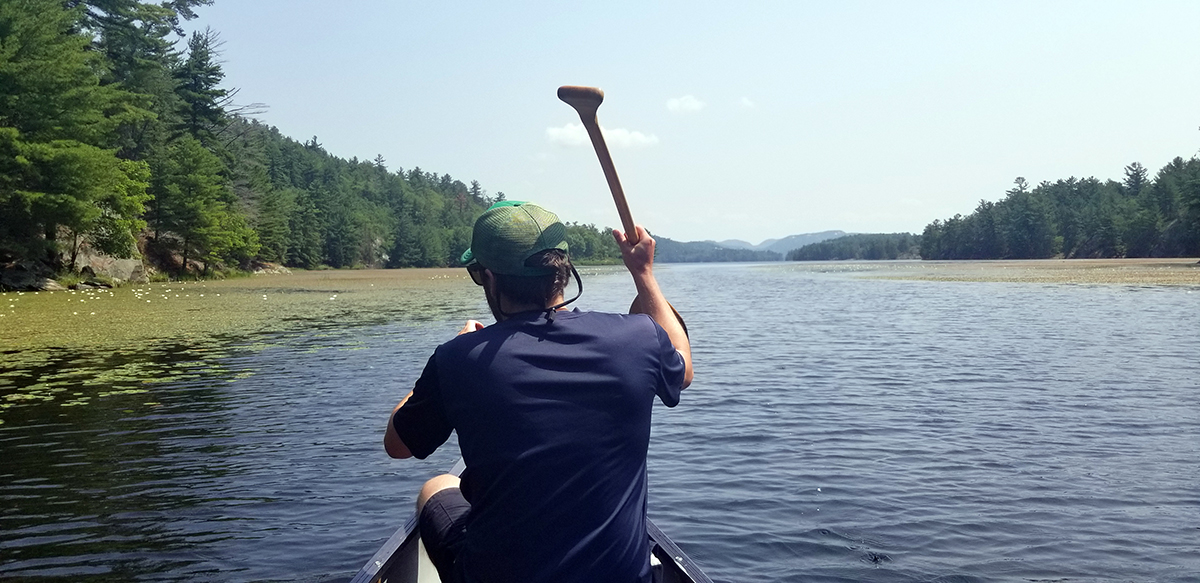 2.5 minutes reading time
If you can go backcountry camping in northern Ontario without it being a grueling adventure, I haven't done it. My trip with Toddy P from Kintore Coffee was no different. The only thing keeping me alive and moving was shotgunning cans of Kintore Coffee Cold Brew….and bourbon. While it may seem like I'm complaining and didn't enjoy the trip, I assure you I did. I enjoy being challenged on an adventure, even if it's at the expense of comfort.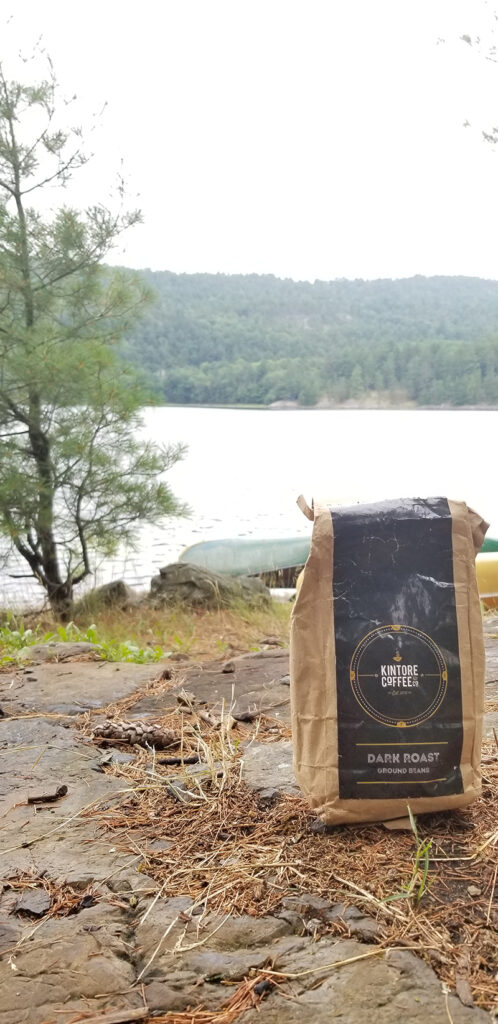 We decided to take the Chi Cheemaun across to Manitoulin Island and enter into the Killarney Provincial Park backcountry via a West entrance. It should have been a warning sign when the outfitters assured us this route was not possible in the amount of time we had. Maybe it was the confidence in ourselves, or maybe it was Toddy P playing "Piano Man" on the piano in the background and unable to be the voice of reason – we elected to ignore them.
I swear to god we had a strong wind in our face every time we set out in the canoe. If one of us stopped paddling for a moment, our canoe would turn sideways and we'd blow 20 minutes down the lake.
People who say they enjoy portaging are either insane or really mean "canoeing." The route we had chosen through the mountainous terrain of Killarney is where I had this realization. The multiple 2.5km+ portage routes with drastic elevation change definitely tested group morale.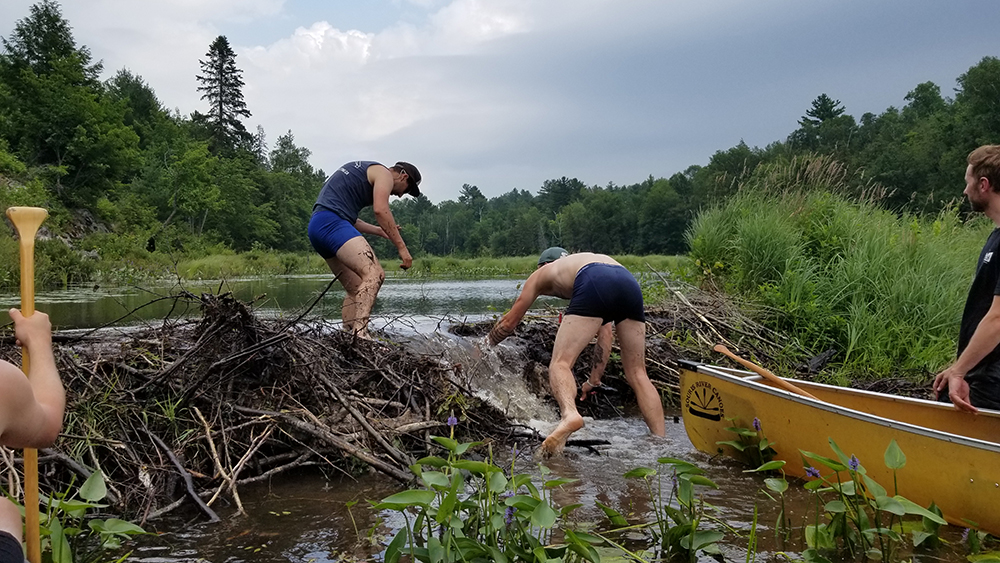 The closest Toddy P and I have ever been to fighting was through a 2km meandering swamp. A mid-summer drought created what was probably a relaxing river paddle, into a swamp we had to walk canoes through. Every step I would sink to my waist in shit-smelling muck, while buried sticks scraped the skin off my legs. I'm not sure what parasite you can get through a beaver shit swamp, but we were confident we were going to get it (and convinced liquor was the antidote). He would push from the back of the canoe, I would fall over, and frustration built. Just before our tempers with our situation reached boiling point, a pristine lake appeared. Our frustration turned to disbelief, as we thought, "how could we possibly ever describe how much that sucked?" We hopped back in our canoes and continued on our paddle. As soon as we reached the middle of the lake, it rained. Not a light sprinkle, more like an "our canoe might sink" type of rain. Both of us just started laughing, as we are both the type of people who enjoy suffering for a good story. This lake was our last before we reached camp for the night so we trekked on. While unable to see our prospective campsite for the night, we were confident in our soggy map and half-drunk cartography skills. Of course, as soon as we got to camp, set up our tarps, and put our gear under them to dry, the rain stopped. We could laugh off the irony though, knowing fresh fish and stiff drinks were in the forecast.
While there were lots of other highlights of the camping trick, this is what stuck with me. We probably wouldn't have remembered the trip if it was smooth sailing the entire way. For me, the most fulfilling adventures are ones where I'm challenged. We could have taken advice from the outfitters about our route not being possible, but where's the fun in that?